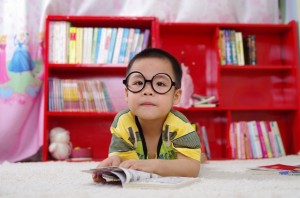 Having a cluttered home not only poses the danger of tripping on an object, but it can also be a source of stress. Parents can recruit their children, and together the family can take steps to becoming a little more organized. Lake Forrest Prep, a private school in Orlando, has a few tips and tricks that will help get your home neat and tidy with just a little bit of effort.  
Purge
The first step in getting your home de-cluttered is to purge unused and unwanted items. A good rule of thumb is that if you haven't used the item in the last six months, you probably aren't going to. If your kids are reluctant to throw anything away, at least have them select three toys to donate to charity. Remind your children that there are other kids out there who are less fortunate and would appreciate the donation.
Use a Variety of Storage Bins
Storage bins are perfect for everyone in the family. Younger children can learn to match by placing blocks in one storage bin and stuffed animals in another, while teens can use storage bins to hold their sporting equipment. The bins are also ideal for parents, who need a place to organize office supplies, pantry snacks, and various arts and crafts items.
Install Over-Door Organizers
Over-door organizers come with a host of pockets, don't take up any additional space within a home, and can be hung from either a bedroom or closet door. While these organizers are often used to hold shoes, children can place crayons, markers, and small toys in them. Older girls may want to store their hair and make-up supplies in the pockets. Parents can even put them in the laundry room to hold their cleaning products.
Select Furniture With Built-In Drawers
Another way to make great use of your space is to select furniture that comes with built-in drawers. Instead just placing your television on a TV stand, buy an entertainment center with cabinets for your DVDs, video gaming system, and CDs. In place of a traditional box spring, go with a bed frame that has drawers underneath for storing clothes.
Spending just 15 minutes with your kids cleaning at the end of each day is a great way to keep your newly organized home nice and neat. The private school in Orlando offers additional advice for parents and students on their blog, but also loves to meet in person. Contact Lake Forrest Prep to schedule an appointment today to learn more.