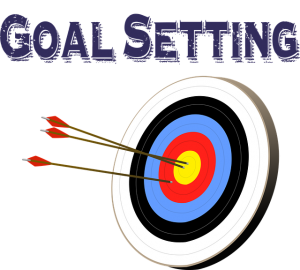 Dr. Gail Matthews, a psychology professor at Dominican University in California, conducted a study revealing that 43 percent of people who regularly write down their goals are more likely to achieve them. The team at Lake Forrest Prep believes goal setting is an important skill for younger children, and we have a few tips for how to teach them:
Step 1. Clearly Define Goals for Your Kids
Younger children need to understand why goals are important before they can make their own. Use the Merriam-Webster dictionary definition of "something that you are trying to do or achieve" as a starting point. Then, give the kids a few examples such as: learning how to tie a shoe, doing 10 jumping jacks each morning, or completing homework before its due date.
Step 2. Create a Goal Chart
Help your children create goal charts that contain both short-term and long-term goals. This is an excellent way for children to learn the significance of planning for the future. If your child isn't old enough to write their own goals, allow him or her to draw pictures instead.
Step 3. Review the Chart Regularly
Every couple of days, review the chart and talk about any progress your child has made. When they successfully achieve one of their goals, place a checkmark next to it, or give them a sticker to put on the chart. Praising your child is an excellent way to reinforce good behavior and encourage them to develop healthy habits.
Step 4. Repeat the Cycle
After your little one has mastered their goal list, start over with a new goal sheet. This teaches them that there is always something they can do to grow. Hang up the completed goal chart so when they become discouraged, they can look to it for motivation. Let them know that reaching a goal can take hard work and dedication, but it's always worth it in the end.
Discover additional tips and tricks at Lake Forrest Prep, an Orlando private school that aspires to create an atmosphere where school is an extension of the family: a school environment where teacher, parent, and student interactions involve solid connections, enriching lessons, and responsibility on the part of all three participants. We encourage parents to visit our campus blog for helpful tips or contact us for a tour of our campus!