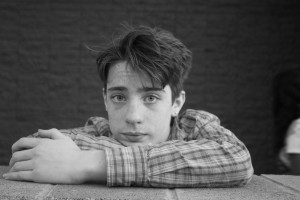 Spending one-on-one time with your tweens is extremely important. Not only does this give parents a chance to bond with their children, but it allows both the parent and child to get to know each other's likes and dislikes.
Take Pictures
Whether you have a camera or a cell phone, you and your tween can spend some time doing a photoshoot together. You may choose a woodland theme or beach scenes, or to get even more creative, consider a photo scavenger hunt to see who can complete an image list in the fastest amount of time.  
Make a Snack
Cooking is an excellent way to express your creativity and find a new hobby. There are plenty of snacks that you and your child can alter to invent something new. For example, instead of using graham crackers, marshmallows, and chocolate bars for a s'mores, add a caramel drizzle or replace the chocolate bar with Nutella spread. Have a taste test to see whose creation came out on top!
Tie-Dye an Article of Clothing
Another activity that shows your tween's individuality is tie-dye. Craft stores sell inexpensive white t-shirts, and the only other things you need to get started are rubber bands and some fabric dye. Encourage your child to mix their favorite colors to make the t-shirt unique. You can even opt to dye a bandana, a pair of socks, or a purse! The options are truly endless.
Go Geocaching
There are millions of geocaches around the globe just waiting to be discovered. If you don't already have the app on your phone, consider downloading it with your tween. Then begin your search and see how well you can put your heads together to find new items. The best part is, you'll be getting exercise at the same time!
Discover additional tips and tricks to help your tween grow at Lake Forrest Prep, an Orange County private school that aspires to create an atmosphere where school is an extension of the family: a school environment where teacher, parent, and student interactions involve solid connections, enriching lessons, and responsibility on the part of all three participants. We encourage parents to visit our campus blog for helpful tips or contact us for a tour of our campus!