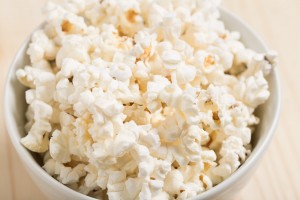 Spending time together as a family is important, and what better way to bond with the ones you love than over a movie and some popcorn? Of course, in order for the movie night to be a success, you'll need to select a flick that is appealing to both children and adults. The staff at Lake Forrest Prep offer a few suggestions to get you started off on the right foot.
Big
Big is rated PG and premiered back in 1988, but it remains an excellent family film. Tom Hanks plays Josh Baskin who makes a wish at 12 years of age that, when granted, leaves him inside a 30-year-old body. While parents appreciate the storyline, the kids will get a big kick out of Josh testing toys at work and learning what it's really like being a grown up.
Shrek
Shrek is one of the few cartoons that captures the attention of all audiences, whether you are two or 102. The first movie in the franchise was released back in 2001 and was rated PG. The sequels were equally as charming and would also make for a fun-filled family movie night. Mike Myers does an excellent job of playing the loveable and not-so-scary, big, green ogre, while Cameron Diaz shines as Fiona. The addition of storybook characters is a hit with the kids, while many of the jokes are geared toward the adults.
Brave
Brave is the story about a feisty redhead named Merida who doesn't want to be like every other girl. The film is rated PG and has plenty of hilarious characters to keep children entertained, like Merida's little brothers, Wee Dingwall, and the Witch. Parents will enjoy the battle sequences, as well as appreciate the overall message of the movie.
Lake Forrest Prep, a private school in Orlando, aspires to create an atmosphere where school is an extension of the family: a school environment where teacher, parent, and student interactions involve solid connections, enriching lessons, and responsibility on the part of all three participants. We encourage parents to visit our campus blog for helpful tips or contact us for a tour of our campus!