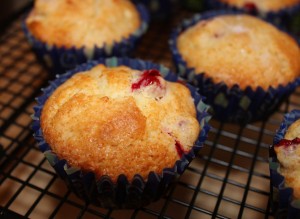 It's exciting when everyone contributes a dish to the family's holiday meals, and there's no reason to leave children out of this fun tradition! Here are some of our favorite holiday dishes simple enough for the little ones to whip up.
Cranberry Raisin Salad
To make this popular appetizer, have your child fill a bowl ¾ of the way with a mixture of lettuce and spinach. If the pieces are too big, encourage them to use clean hands to rip up the lettuce. Toss in ¼ cup of dried cranberries and raisins, ½ cup of mandarin oranges, then top with an oil and vinegar-based dressing, and you're all set!
Chocolate Pudding Pie
Take out a ready-to-make graham cracker pie crust and set aside. Now, have your child pour one chocolate pudding packet into a big bowl and mix with 1 and ½ cups of milk and 4 ounces of whipped cream. Once these are combined, it's time to transfer the pudding mixture into the graham cracker crust and finish off with strawberries, bananas, and a sprinkle of chocolate chips. The hardest part is waiting until it's time for dessert!
Corn Casserole

Corn casserole is a simple side dish that's perfect for your little one to make. In a large bowl, have them combine 10 ounces of corn and creamed corn, 8 ounces of sour cream, one stick of melted butter, and 8 and ½ ounces of Jiffy Corn Muffin mix. Once all of the ingredients are mixed well, you can help your child spread them out in a greased baking dish. To finish off, place in the oven for 45 minutes at 350 degrees Fahrenheit.
Cute Chocolate Acorns
If you're looking for a way to include your youngest child, these cute chocolate acorns are the way to go. Line a baking dish with tin foil and depending on how many people are eating, have your child unwrap between 25 and 40 Hershey Kisses. Next, spread a bit of chocolate frosting on the flat end of the Hershey Kiss and press a mini vanilla wafer over that. Add another dab of frosting to the center of the wafer and to top it off, press on a chocolate chip. Set each chocolate acorn on the baking sheet and store in the refrigerator until after dinner!
Discover additional tips and tricks at Lake Forrest Prep, an Orlando private school that aspires to create an atmosphere where school is an extension of the family: a school environment where teacher, parent, and student interactions involve solid connections, enriching lessons, and responsibility on the part of all three participants. We encourage parents to visit our campus blog for helpful tips or contact us for a tour of our campus!