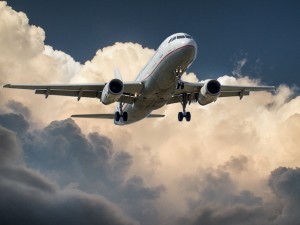 According to AAA, 48.7 million Americans travel to celebrate holidays with loved ones. The staff at Lake Forrest Prep is here to help alleviate the stress of traveling with young children through these tips and tricks!
Select Travel Dates and Times Carefully
Call the airline ahead of time to find out what the busiest travel days are and opt to book a flight a day before the chaos begins. You'll also want to choose a flight that may coincide with your child's nap or bedtime. This way your little one can sleep on the way and wake up feeling well rested.  
Pack Small Toys and Activities
If you can't get a late flight and your children are awake, pack some small toys and activities in your carry-on. As long as the kids stay engaged, they will be less likely to get antsy about having to sit in one place for a long period of time. Younger children will appreciate coloring books and sticker sets, while older kids would benefit from a card game or a Mad Libs set.  
Take Advantage of Early Boarding
Some airlines allow passengers who require special assistance or parents traveling with children to board before the other passengers. You'll want to take full advantage of this early boarding, as this gives you a chance to get your kids settled in their seats in a calmer environment.
Bring Snacks
One of the biggest reasons young children get upset is because they're hungry, so to avoid meltdowns, pack plenty of your little one's favorite snacks and drinks. Granola bars, fruit snacks, trail mix, and cheese sticks are all easy to add to a carryon bag.
Dress Comfortably
When it comes to the kids, you want to make sure they are as comfortable as possible. In addition, you don't want to be in a rush and get stuck messing with zippers and buttons. Opt for pants with elastic waistbands and shoes that easily slip on and off, and if you have potty training toddler, you'll want to use Pull-Ups for when a bathroom break isn't possible.
Discover additional tips and tricks at Lake Forrest Prep, an Orlando private elementary school that aspires to create an atmosphere where school is an extension of the family: a school environment where teacher, parent, and student interactions involve solid connections, enriching lessons, and responsibility on the part of all three participants. We encourage parents to visit our campus blog for helpful tips or contact us for a tour of our campus!