As apps and iPads take over the world, reading can easily become one of the hobbies pushed under the rug. It's sometimes easie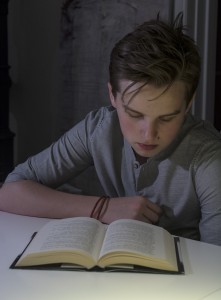 r to give your child an educational game to play or to place them in front of the TV to watch Barney. Private schools in Orlando, on the other hand, encourage reading with your children instead. Although schedules may get busy, the benefits far outweigh the cons. Here is a list of engaging books to read with your child:
Younger Kids
Older Kids
Here are just a few of the many books that your child could benefit from. Although these aren't your typical textbooks filled with practice sentences or math times tables, these books will bring out the imagination within your child. Imagination is a great way for your children to learn while at home. Practice attention span by reading a chapter or two a night. Start with shorter books or series and then move on to more in-depth stories and novels.
When your child isn't at school, they rely on you to reinforce the lessons they're taught at private schools in Orlando. Taking the time to read with your child is an important step to take when teaching your children to grow into a well-rounded adult, academically, physically, and socially. If you're looking for more tips and tricks or looking to schedule a tour, contact us today!