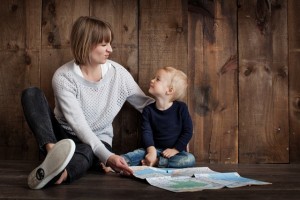 This year Mother's Day falls on May 13th. While a bouquet of flowers and a handmade card are always appreciated by moms, kids may want to consider surprising the most important woman in their lives with something unexpected. Make this Mother's Day one that mom will never forget.
A Spa Basket
Take a small wicker basket and fill it with spa items, like a charcoal mask, bath bombs, and a hot oil hair treatment. Add in extras like nail polish or a gift certificate to the nail salon or massage parlor.
Breakfast in Bed
Instead of waiting for mom to wake up and feed the family, set your alarm and get up to make a meal mom can enjoy before she even gets out of bed. Younger children can pour a bowl of cereal and pair that with some strawberries and a glass of fresh squeezed orange juice, while older children can cook pancakes or French toast and pair that with a fresh fruit salad and hot cup of coffee or tea.
A Personalized Keepsake
Almost anything can be personalized, so take some time to think about your mom's interests. If she loves jewelry, look for a piece that has colors to represent the birthstone for each child in the family. A blanket with a family photo on the front is another great option, as is a glass paperweight with sentimental messages engraved within it.
Host a Tea Party
Set up a table in the backyard for a tea party and serve a variety of flavored teas with finger sandwiches or pastry items. Invite a few of mom's friends, or just keep it an intimate time for the family. You can decorate the table with fresh flowers and play soft music in the background to make it a relaxing afternoon activity.
As long as you convey the love you have for your mom to her, Mother's Day will be a success. Lake Forrest Prep, a private school in Orlando, is happy to provide additional advice for parents and students on their blog. You can also contact Lake Forrest Prep in person for more info.