With more and more time being spent at home, you don't want your child to spend their entire summer vacation staring at a screen, but there's also only so many things you can do in your own backyard, right? Wrong! With a little chalk, some creativity, and your child's imagination, your backyard can turn into an obstacle course, a mini-golf course, or even a campground! Check out these outdoor activities.
Obstacle Course
Get ready to race! In order to turn your driveway into an obstacle course, all you need is some chalk. Then, map out a course that encourages your child to get moving! Incorporate hopscotch, yoga, a short dash, and even a scavenger hunt into your obstacle course!
For younger kids, it may be best to make an obstacle course out of toys on the softer grass. Have your child hula hoop for 30 seconds, spin around on a bat, crawl through a toy tunnel, and navigate their way around cones. After a few go-arounds, they'll be tuckered out!
Mini-Golf
Who doesn't love a mini-golf course? Better yet, you probably already have everything you need to play! Using pool noodles, ropes, and cardboard boxes, your family can design a unique mini-golf course. You can even let each family member build their own hole! Then, break into Dad's golfing gear for a great time!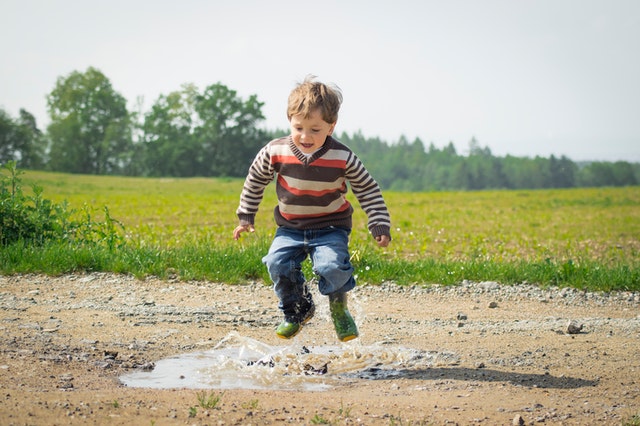 A Night Under the Stars
Spend the night in the great outdoors — right in your own backyard! Grab some sleeping bags, a tent if you have one, and, most importantly, all the ingredients for s'mores! Build a campfire using sticks you find around the yard, then sit around telling stories and roasting marshmallows! When it comes time to turn in for the night, jump into your sleeping bags and stare up at the stars as the sound of nature lulls everyone to sleep.
Treasure Hunt
That's weird. Your child woke up and found a… treasure map on their desk? With a little bit of planning, you can send your child on an adventure! First, create the map by staining a piece of paper with coffee and scorching the edges. Then, send them near and far all in search of a buried treasure! Whether it's a new toy or an old favorite, they'll be ecstatic at what they find!

At Lake Forrest Prep, an Orlando private school, we want to help you stay active and stay outside this summer! For more ideas on how to stay entertained while social distancing, check out our blog!