Administration
Michele Purvis – Principal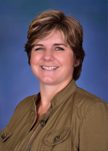 Michele Purvis graduated from the University of North Florida in 1994 with a B.S. in Elementary Education. Michele completed her Masters Degree in Educational Leadership from the University of Central Florida in May 2010. She started her career at Lake Forrest Prep in 1994. She taught PreK, K, 2nd grade, 4th grade, and 5th grade. In 1996, she created the role of Afterschool Director and Elementary Director while continuing to teach in the classroom. In 2004, Michele accepted the position of principal of LFPS. She is married to her husband, Joey, and they have two children: Paige and Avery. Both of Michele's children have been enrolled at LFPS since six weeks of age.  Her oldest daughter is currently in high school while her youngest will graduate from the LFPS middle school this June. Michele enjoys spending time with her family and friends, scrapbooking, reading relevant books, and shopping. She continues a lifetime of learning.
mpurvis@lakeforrestprep.com
Danielle Hutcheson – Business Manager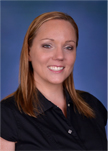 Danielle Hutcheson has been a part of Lake Forrest Prep since 1991 when her family opened the school. She has been involved in many aspects of the school, including being instrumental in the founding of the school, working as a teacher's aide in the Primary level, assisting as an afterschool teacher in PreK3, and supervising all maintenance operations. Danielle received her Bachelor's degree in Organizational Communications from the University of Central Florida and took on her role as Business Manager after her mother's passing in 2005. Danielle continues to carry on the legacy of her mother and founder, Karen Anderson, with great pride and joy. She was married in October of 2012 and  now has a daughter who attends the preschool program at LFPS.
dhutcheson@lakeforrestprep.com
Ann Mallamas – Assistant Principal and Admissions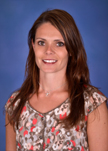 Ann Mallamas obtained a Social Work Degree from the University of Wisconsin-Stout in 1996. She worked as a social worker for 7 years primarily conducting child abuse and neglect investigations in Wisconsin. In 2003, she earned her Elementary Education Degree from Mount Senario and taught third grade at her alma mater. She relocated to Orlando in 2004, and began working at Lake Forrest Prep. She taught third and fourth grade for four years. While teaching full-time, she obtained a Masters Degree in School Administration and Supervision from the University of Phoenix. Ann left LFPS for two years and worked with elementary students at an alternative school for children who have been expelled. She happily returned to LFPS and is enjoying her role in administration.
amallamas@lakeforrestprep.com
Kim Hammond – Preschool Director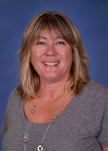 Kim Hammond moved to the States in 1993 with her husband who was setting up a new company.
When her daughter, Georgie, was ready to start school, she chose Lake Forrest Prep. Within the first year, she was the chairman of the Book Fair and joined the PTA. She implemented the ceramic silent auction and then became PTA president for three and a half years. When her daughter graduated, Mrs. Hammond started working at the school part time. After four years, she accepted the job as the Assistant Director of Preschool.
Mrs. Hammond loves working at Lake Forrest Prep and helping children gain the education her own daughter received. She is passionate about the school and heartfelt in carrying on the great legacy of Karen Anderson.