Lake Forrest Preparatory School was established in 1991 to provide the choice of an Orlando private school community to a broader population; to create a community school where each child is safe and well-educated. Here each parent is invited to partner in the education of their children, and each child receives the chance to achieve his or her greatest potential.

Recent News
LFPS Word Market
Calling all parts of speech. . . It's time for the LFPS Annual Word Market! On March 25th, our 1st-5th graders will be ready to shop for words! The Word Market is a day-long event that increases students' knowledge of English grammar, builds team spirit, and creates healthy competition. Read more. . .


PTA Hoedown
Yee-Haw, Y'all! Get ready for a boot-scootin' good time at our Annual LFPS Hoedown on March 7th from 11am – 3pm! Our primary through 5th grade cowboys and cowgirls will amaze everyone. . . Read more. . .

Calendar
Click here to find important dates and information about LFPS including special events,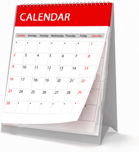 field trips, school closures, non-academic days, and PTA fundraisers.

Programs