Lake Forrest Preparatory School was established in 1991 to provide the choice of an Orlando private school community to a broader population; to create a community school where each child is safe and well-educated. Here each parent is invited to partner in the education of their children, and each child receives the chance to achieve his or her greatest potential.
We believe that character building begins at a very young age. Character is what helps children become strong leaders. At Lake Forrest Prep all of our teachers, including those in preschool, participate in our character building curriculum. We understand that a child's character is just as important as his or her academic performance. We recognize the importance of instilling good character traits in children at a young age and fostering it through the elementary and middle school years. As students leave Lake Forrest, not only do they have a solid academic foundation, but they also have strong values and character. Each month Lake Forrest Prep focuses on a different character trait including caring, respect, cooperation, trustworthiness, compassion, tolerance, citizenship, responsibility, and self-control.
The professionals at our Orlando private school understand that students perform better in school when a genuine relationship is shared between teachers, parents, and the administration. We have an open door policy here. You are welcome to share your ideas and thoughts with us or visit your child's classroom at any time.
Experience the difference at Lake Forrest Preparatory School!

Recent News
Schoolhouse Rock Jr. Live
Please join us on Friday, May 15th, at 7pm at The Stage in Winter Springs, for our LFPS production of Schoolhouse Rock Jr. Live!  Come watch our 1st – 7th grade students bring to life this 1970s Saturday morning cartoon series that taught history, grammar, math, science and politics through clever, tuneful songs. Read more. . .


Star Camp
Summer is quickly approaching!  Have you registered for our LFPS Elementary Star Camp yet?  We have some exciting things planned for our summer adventures! Read more. . . 

Calendar
Click here to find important dates and information about LFPS including special events,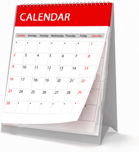 field trips, school closures, non-academic days, and PTA fundraisers.

Programs