Lake Forrest Preparatory School was established in 1991 to provide the choice of an Orlando private school community to a broader population; to create a community school where each child is safe and well-educated. Here each parent is invited to partner in the education of their children, and each child receives the chance to achieve his or her greatest potential.

Recent News
LFPS Book Fair May 5th-10th
Join us for our 2nd Annual Scholastic Book Fair!  It will be held on May 5th-9th from 3:30 pm – 5:30 pm in the library of the George Anderson Building.  On Saturday, May 10th, we will be open from 9am-11am. The Book Fair will have selections for all ages, preschool through middle school!
LFPS Presents Seussical the Musical
Join our LFPS elementary and middle school performers on Wednesday, May 28th, at Trinity Preparatory School at 7pm, for their Seussical the Musical production.  It's sure to be an amazing performance!  Tickets available during pre-sale or at the door!
Calendar
Click here to find important dates and information about LFPS including special events,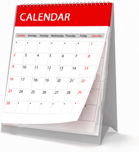 field trips, school closures, non-academic days, and PTA fundraisers.

Programs