Lake Forrest Preparatory School was established in 1991 to provide the choice of an Orlando private school community to a broader population; to create a community school where each child is safe and well-educated. Here each parent is invited to partner in the education of their children, and each child receives the chance to achieve his or her greatest potential.

Recent News
Registration for Fall 2014 Has Begun!
Registration for the 2014-2015 is in full swing!  If you haven't already received your registration paperwork, please stop by the front office today.  Early registration ends on March 3rd!
LFPS Hoedown
Hope ya'll are ready for some square dancin' fun with our lil' cowboys and cowgirls!  The LFPS Hoedown is coming to town!  Grab your boots and get ready for a grand ole' time on Saturday, March 8th, from
11am-3pm.  More info to come!
Calendar
Click here to find important dates and information about LFPS including special events,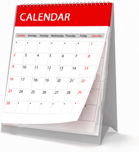 field trips, school closures, non-academic days, and PTA fundraisers.

Programs