Lake Forrest Preparatory School was established in 1991 to provide the choice of a private school community to a broader population; to create a community school where each child is safe and well-educated. Here each parent is invited to partner in the education their children, and each child receives the chance to achieve his or her greatest potential.

Recent News
SAT 10 Testing
On Monday, April 8th, our Kindergarten through Middle School students will begin their standardized testing with the Stanford Achievement Test (SAT).
Love and Logic
Join us on Thursday, April 18th from 5:00-6:30pm,for another free installment of "Parenting the Love and Logic Way."
Calendar
Click here to find important dates and information about LFPS including special events,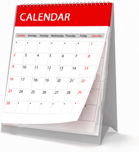 field trips, school closures, non-academic days, and PTA fundraisers.

Programs